Welcome to the Rebirth Wiki!
This is a wiki dedicated to Rebirth which is a sci-fi webtoon, created by an author who goes under the name 69Michi. It is currently a featured webtoon in LINE WEBTOON and updates every Wednesday.
Help the wiki by editing any of our articles! We're currently editing over 23 articles.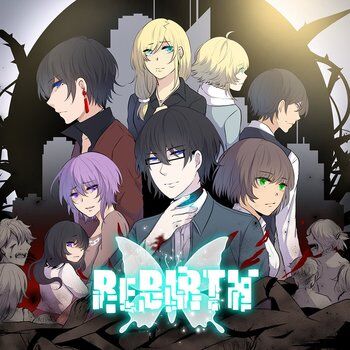 Note:This wiki contains SPOILERS. Proceed with caution!
Contributing to the Wiki!
To maximise your editing experience sign up and create a personal account or, if you already have one, then log in and get editing!
If you are new, please use the below links to get started and feel free to practice edits in the sandbox.
---
---
To create a new article relating to Rebirth, use the box below to create it:

Be sure to read up on the wiki's various policies and guidelines so you can enjoy editing without troubles! Check out the Wiki Community to see what the community is working on, to give feedback or to just stop-by and say hi!
Story
What would you do if you are given a second chance to turn back time and relive your past? Would you do what you did back then for fear of the butterfly effect? Or would you take a different course of action and let the future speaks for itself?
Rebirth takes place in an apocalypse where the main character, Noah Collins, somehow goes back in time before it happened. He now has the chance to correct mistakes from the previous timeline, and possibly change everything for the better. But now he has to decide what choices to make, and which ones could be too much, and which ones to little. But he does know he has to save his son, Neo, who he's ignored for almost all his life. But amidst the apocalypse, his knowledge of the future, and the changes he's making, can he repair their relationship and change this timeline for the better?
You can read it here. Not to be confused with the manhwa with the same title, Rebirth.
Wiki Activity
Track the most recent changes to the wiki on this page.
No changes during the given period match these criteria.